Leading the Industry in Pet Care
Fanwood Dog Hotel For Dog Daycare & Dog Boarding
Are you searching for a quality dog boarding suites and dog daycare facility in the Fanwood area? A dog hotel you can trust to care for your beloved pet? K9 Resorts Luxury Pet Hotel is here to end your search. We are proud to offer sanitized, roomy accommodations and large outdoor areas. Our pet hotel is a place where your dog's health, safety, and comfort will be our number one priority. We're also recommended by many pet care professionals and trusted to care for their dogs as well.
At K9 Resorts Fanwood, our goal is quality customer service and animal care services. We strive to hire only the most qualified, caring individuals to join our team. Our kind, trained staff will always put your pet's comfort first. Ensuring your complete satisfaction.
What's The Best Dog Daycare for My Pup?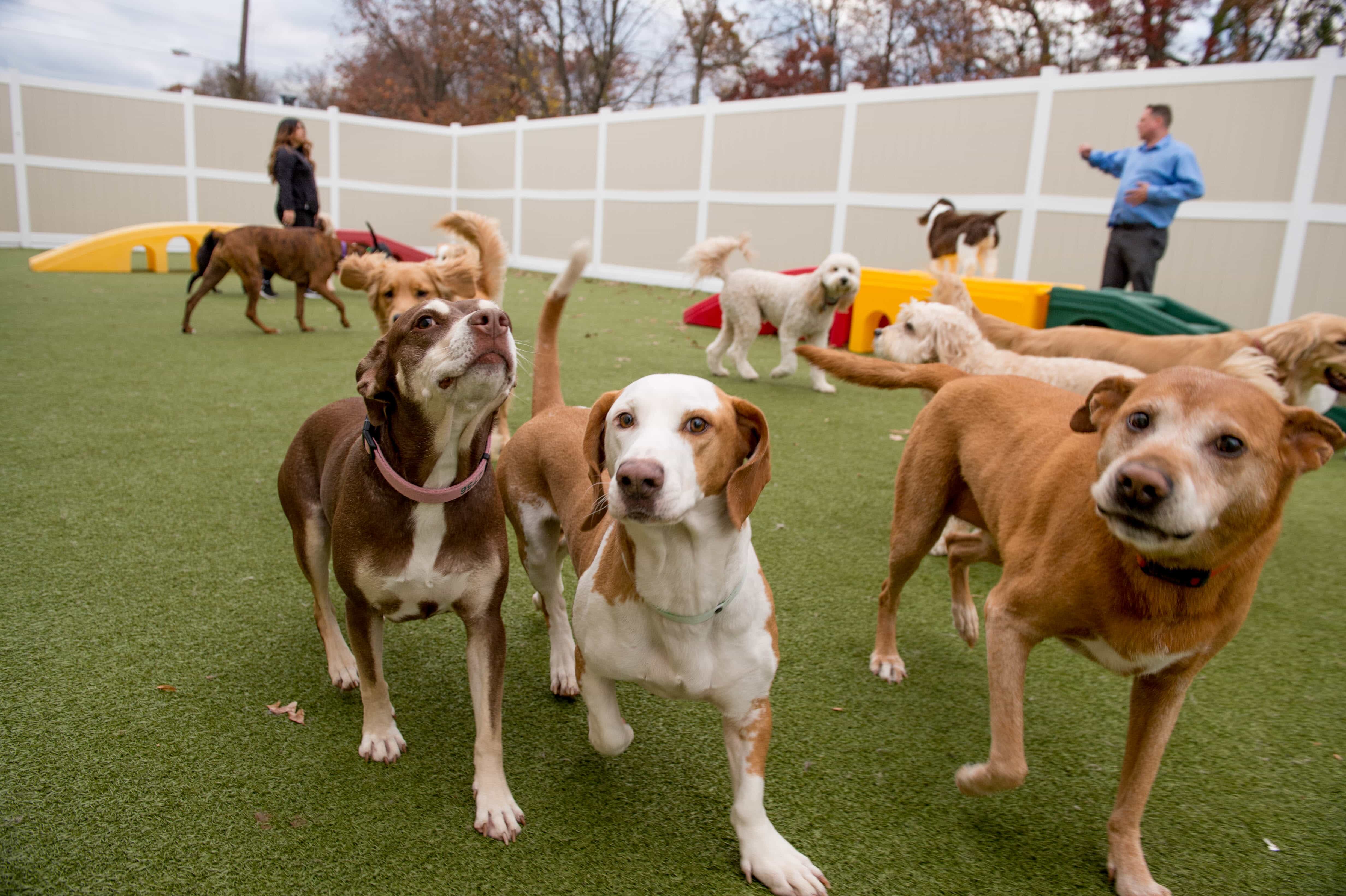 The best dog daycare in Scotch Plains & Fanwood is one that fits your needs. And treats your pup like the royalty they are. Doggy dog daycare provides an outlet for your dog to burn their energy and socialize with other pups. If you have one dog and work often, they may be lonely while waiting for you to come home. With doggy dog daycare, we provide a routine for your dog while you're either at work or away. Keeping your pup happy and having fun. No need to worry, our dog daycare in Scotch Plains is overseen by our expert trained staff. This ensures that all pups have a safe and enjoyable stay. If you're looking for the best doggy dog daycare in Scotch Plains or Fanwood, K9 Resorts is ready. Give us a call to find out more.
How is LUXURY Pet BOARDING Different?
Offering luxury dog boarding options in Fanwood because your pup deserves the best! Some dog boarding facilities are like dog kennels where your pet stays in a crate or cage. And is only let out for bathroom time or a walk a few times a day. Dogs are social creatures. Our luxury dog boarding experience makes sure that your pup receives the utmost care. As well as much needed socialization during their stay.
Find THE Dog BOARDING OPTION PERFECT FOR YOUR Pet
At K9 Resorts Luxury Pet Hotel of Scotch Plains & Fanwood, we offer a range of different dog boarding options allowing you to choose the perfect fit for your pet. Select from luxury dog boarding suites, traditional compartment dog kennels, or our executive rooms. Each dog boarding accommodation has their own perks so you can choose the best dog boarding option for your price range, your pet's needs, and even the number of dogs you plan to board with us.
Local PET Care PROFESSIONALS Prefer K9 RESORTS OF Fanwood's Dog Overnight Care
We're honored that local pet professionals from pet groomers to dog trainers to veterinarians recommend K9 Resorts to their clients for dog daycare and dog boarding services. Many pet care professionals also trust K9 Resorts to love and care for their own pets when they are away. Our dog hotel and resort's mission is to provide only the best pet care possible for all of our furry dog boarding and daycare guests.
Your dog will feel their best at our dog daycare and luxury hotel Contact Us