The Leading Choice For
Dog Boarding & Daycare
Luxury Dog Boarding & Daycare NEAR Houston – Energy Corridor
When you're searching for premier pet care, you want a Houston pet hotel that will treat your canine companion like family. At K9 Resorts Luxury Pet Hotel of Houston, we aim to make your four-legged loved one feel right at home with our cage-free luxury dog boarding options and professional and caring staff. Our friendly, trained, and certified professional pet handlers go the extra mile to ensure your dog's comfort, striving to create a place they love coming back to again and again. Whether you're in need of overnight dog boarding or are looking for a dog daycare program to keep your dog engaged during the week, K9 Resorts of Houston offers the pampered pet care your pup deserves.
We would love to give you and your pup a free tour of our Houston pet hotel. Contact us online or call us today at (281) 730-8166 to schedule a visit!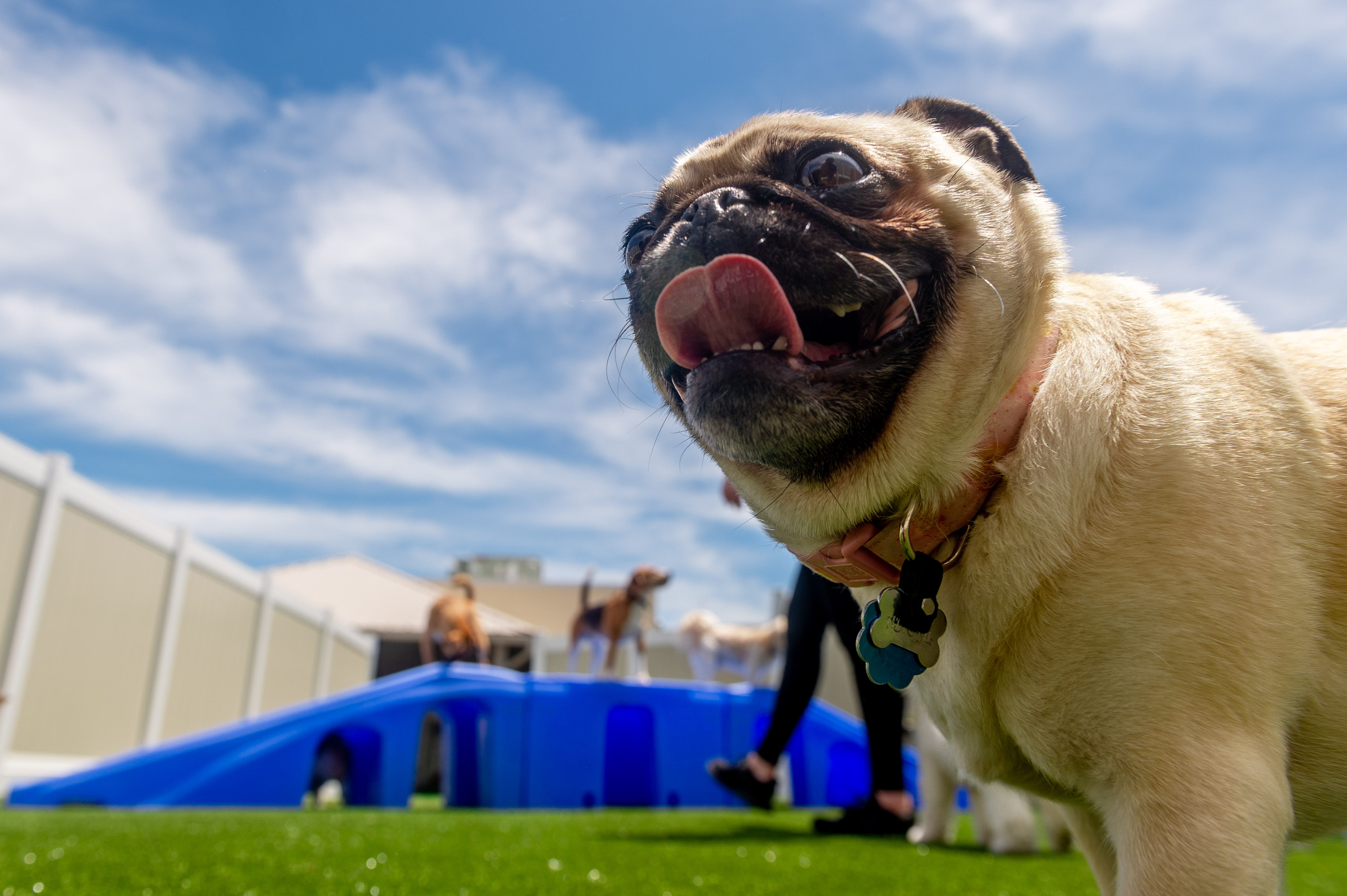 Our luxury dog boarding and dog daycare locations are internationally recognized and have won various awards for how we care for and accommodate every furry guest that stays with us. Not only do we have a reputation among customers, but veterinarians in the field stand by and recommend our dog daycare and dog boarding services to their clients as well.
Our state-of-the-art dog boarding and dog daycare facilities are fortified with glass privacy doors to create sound-resistant environments that maximize comfort. Not only do we put the time and effort into considering the aesthetics and function of our locations, but also giving back to the surrounding community. K9 Resorts proudly supports military service members and first responders to offer plans and discounts for even more affordable dog boarding in Houston that make transitions easier for both you and your pets.
Tour Our Resort Virtually
Experience why K9 Resorts Houston Energy Corridor offer the best dog boarding and dog daycare in Houston.