Executive Rooms
Cage Free Boarding Services
K9 Resorts Luxury Pet Hotel is proud to offer industry-leading, cage-free private dog boarding accommodations for your pet's needs.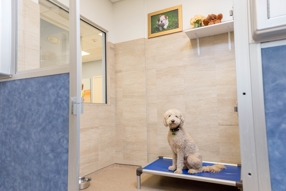 Our executive rooms are spacious and well-appointed, featuring:
5' x 7' of cage-free space
Kuranda luxury dog bedding
Glass privacy doors and a sound-resistant environment for ultimate comfort and relaxation
Top-quality meals, which consist of our house diet, Blue Buffalo – a premium and natural sensitive-stomach formula
Top-of-the-line enclosures by Snyder
Choice of all-day group play or individual playtime with staff
View our all-inclusive packages and pricing options today!Learn more about our pricing by selecting your nearest Resort.
When you reserve a private dog boarding room overnight for your pet, they will enjoy the option of all day group play or four private play activities per day, in the form of outdoor sessions and personal playtimes.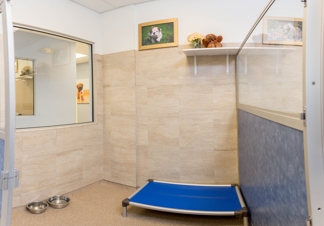 Multiple Dog Discount
K9 Resorts is happy to provide a discount for multiple dogs. Pet owners can enjoy 50% off additional dogs while sharing a room.
Dog Bath
In order to ensure that each guest comes home fresh and clean, a dog bath is required, without exception, for any dog boarding with us for two days or more. A bathing fee will apply.
Outdoor Yards
The ultimate outdoor experience! Guests will love our outdoor courtyard where they have the freedom to run, play and stretch their legs. Guests can also take this time to relieve themselves and enjoy some fresh air. At K9 Resorts Luxury Pet Hotel, our outdoor areas feature state-of-the-art artificial turf and are disinfected on a regular basis.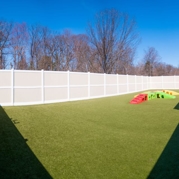 Contact K9 Resorts at (908) 889-7387 to schedule a tour and see why we're the number-one choice for pet care in the industry!Contact your nearest K9 Resorts to schedule a tour and see why we're the number-one choice for pet care in the industry!