doggY Daycare in Lone Tree
Premier Dog Daycare near you
Dog daycare is the perfect place for your four-legged friend to stay active and social during the day. Enjoying a cage-free space, your dog will have the chance to romp and play within a supervised setting. Not only does our doggy daycare program allow for relief from boredom. But it also helps with separation anxiety and behavioral issues. K9 Resorts Lone Tree is a trusted, award-winning luxury dog boarding and doggy daycare services. Our trained staff of dog lovers commit themselves to giving your pet the love they deserve.
To learn more about our half-day and full-day premier dog daycare programs in Lone Tree, call us at (303) 529-7791 or reach out online!
During dog daycare, your dog will enjoy:
Lots of exercise and socialization with dogs and humans
Different yards for different sized guests
A mid-day naptime for just enough relaxation
Lots of toys to play with (which is great for keeping your home free from restless chewers)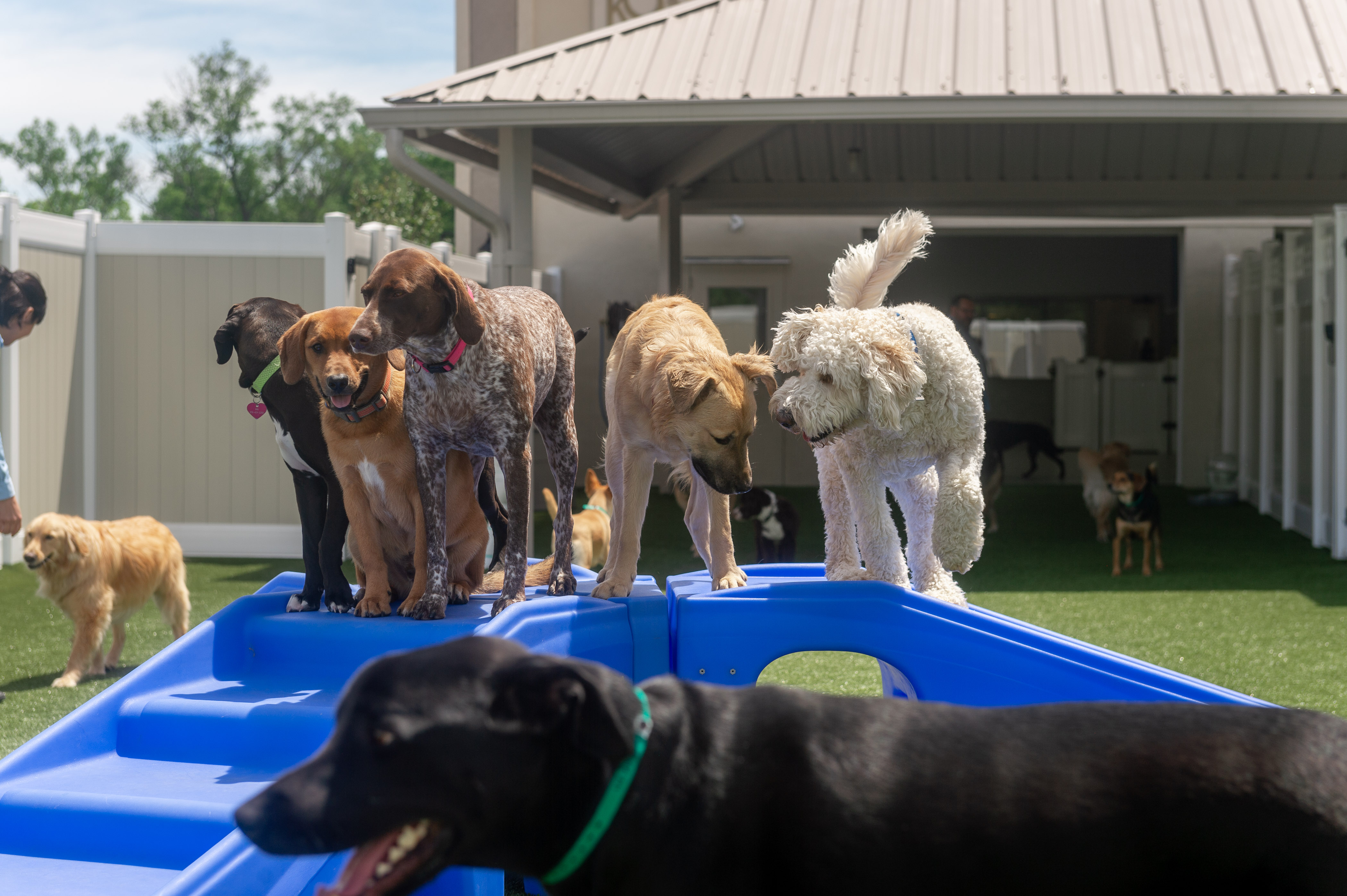 How Our Dog Daycare Services Work
Whether you're seeking free time to run errands or get some work done. Our premier doggy daycare program is the perfect option. You can rest assured that at the end of the day, your pup will come home tired, happy, and ready for another session. Our dog daycare and dog boarding facility exceeds current standards in the industry:
Our K9 Resorts Luxury Pet Hotel Lone Tree Staff
Our pet care professionals are expertly trained and certified in pet care
We choose every member of our team for their love of pets and commitment to delivering the best care
We use a reliable reservation system. This helps us keep accurate information for our dog daycare and dog boarding guests
Provide your dog responsible supervision and lots of pampering
Our Dog Daycare Facilities
Are split in to separate zones to reduce pets' stress levels
Are consistently rated within the top three in the nation
Follow hospital-grade sanitation procedures
Have PetAirapy UV air purification and ventilation
Provide access to an outdoor, fenced in grass courtyard with antimicrobial K9 Grass
Our Doggie Participants
All our doggy daycare and dog boarding guests must be healthy and up to date with vaccinations
Pass a temperament screening process to ensure group compatibility
Any pup over 10 months old must be spayed or neutered
Give us a call at (303) 529-7791 or reach out online to schedule your in-person tour for premier dog daycare in Lone Tree!