Luxury Dog Boarding in Wellington, FL
Affordable Dog Boarding NEAR YOU Without Sacrificing On Luxury
What do you do when you get an urgent call that you need to travel away from home? Knowing accommodations aren't made for your canine companion? Calling a friend or family member to watch your pet won't suffice. And a pet sitter may be overpriced for the amount of care provided. Plus, they might be unavailable at such short notice. You might feel like you're out of options, but, K9 Resorts Luxury Pet Hotel Wellington has you and your furry friend covered! Our Wellington pet hotel team provides quality pet boarding and dog daycare services. We offer a variety of luxury dog boarding arrangements for your pet on short notice. Or if you've been planning a trip for a while.
Stop by today for a free tour of our luxury dog boarding facility! Call us at (561) 464-5730 or contact us online to schedule a tour.
You can choose from a few dog boarding options, including:
Executive rooms
Traditional pet boarding
Luxury dog boarding suites
When you drop off your pet, rest assured they're getting a resort experience at our dog boarding facility. We designed our Wellington pet hotel to keep your pet safe while allowing them to have fun and socialize.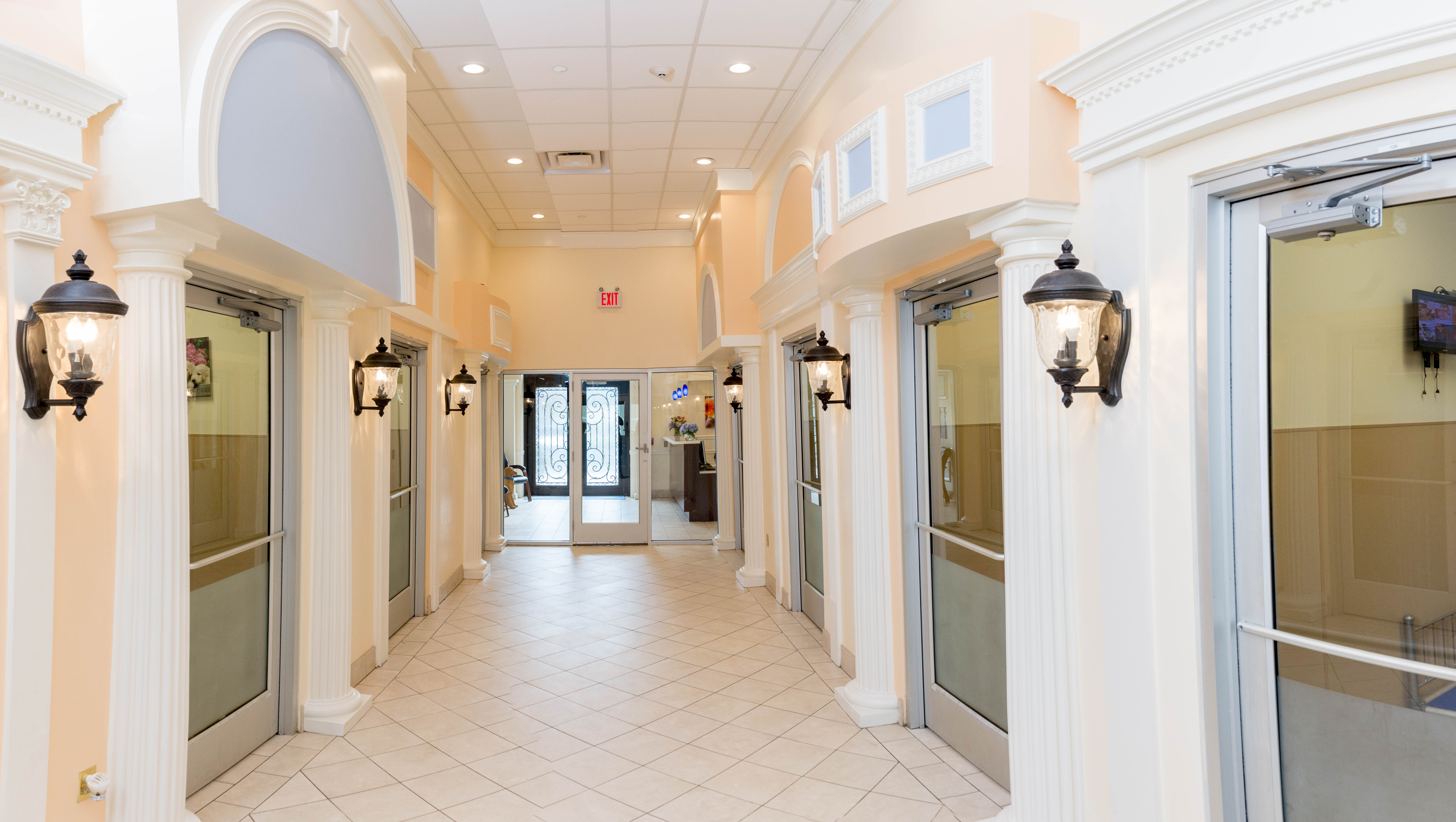 Dog Boarding With Award-Winning Premier Pet Care
We are a local luxury pet boarding and dog daycare center, backed by an award-winning brand. With over 15 years of expertise. You'll always get flawless customer service. Compassionate and certified staff. A modernized and computerized reservation system. And a clean, state-of-the-art dog boarding facility for your pet to enjoy.
your canine comrade will have access to these Dog Boarding Amenities:
A top-of-the-line air purification and ventilation systems
Premium and comfortable dog beds
A flooring system with antimicrobial protection for a sanitary environment
Cage-free dog boarding options for maximum comfort
One-on-one sessions and group activity, depending on your pet's preference
Our dog boarding accommodations are trusted, preferred, and recommended by local veterinarians, groomers, trainers, and other pet professionals. Whether you need our dog boarding services for a day or a couple of weeks, K9 Resorts Luxury Pet Hotel Wellington is the premier pet care facility in Wellington to meet your dog's (and your) needs.
Discover how we can provide your pet with the ultimate luxury experience, call (561) 464-5730.