Albuquerque Luxury Dog Daycare
Trustworthy Doggy Daycare in Albuquerque
Caring for a pet takes compassion, patience, and absolute love for animals. Our K9 Resorts Luxury Pet Hotel Albuquerque team made a dog daycare program ensuring your pet is well-loved. And gets all the exercise and space to unwind. Our dog boarding and dog daycare facility is a place where your dog can be themselves. And get the crucial socialization they need to thrive.
Contact our team to schedule a free tour of our dog daycare facility!
All our four-legged dog daycare guests will have access to:
Modern and comfortable accommodations that make them feel at home
Open areas for play and quiet spaces where they can relax in peace
Healthy and nutritious meals that give them the energy they require for continuous play
Our trained and caring pet handlers are here to make your pet feel comfortable. And quell any separation anxiety they might experience. We treat your pet like family.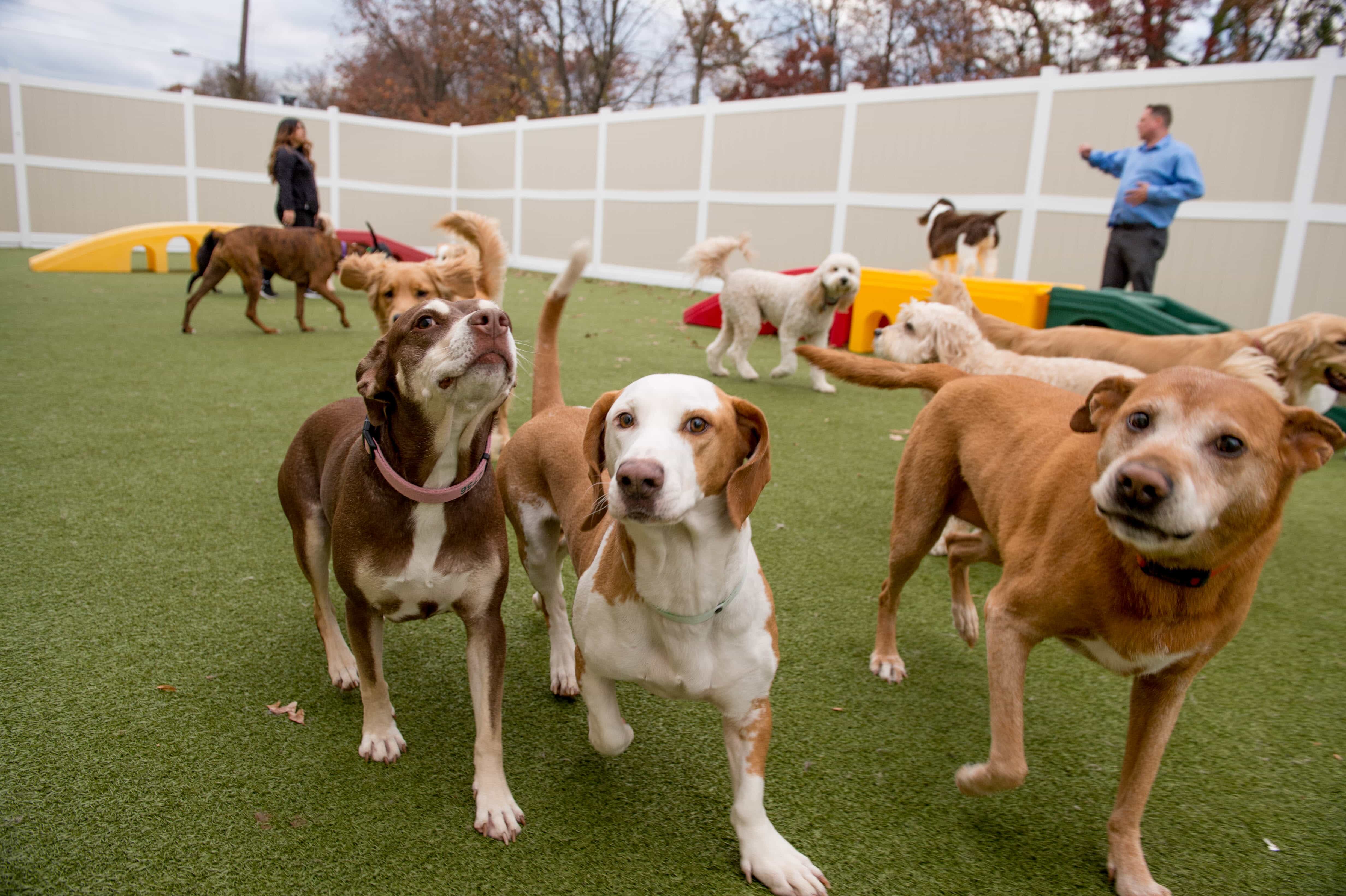 Health & Safety Are Paramount
We want to make sure anyone inside our facility, four-legged or two-legged, feels secure. We built our doggy daycare facility with protective precautions and sanitary features.
Some of the safety procedures we have in place include:
An extensive assessment that all dogs must pass before attending the dog daycare
Ensuring all pets are up to date on vaccinations
A cutting-edge flooring system with Microban® that keeps our floors cleaner longer
Outdoor environments with antimicrobial agents that create a safer and cleaner space for all pets
A UV air purification system that includes a specially designed ventilation system
Your furry family member will be under the supervision of certified pet handlers who have a passion for their well-being. Your canine companion will get one-on-one attention and/or group interaction, depending on their preference.
At our premier pet care facility, the goal is to give you complete peace of mind that your pet is having the time of his or her life with the best dog boarding and dog daycare services in Albuquerque.
Call our Albuquerque luxury dog boarding and dog daycare at (505) 596-6872 and speak with one of our dedicated staff about your pet's needs.