Luxury Dog Boarding in Albuquerque
Premier Pet Care When You Need it Most
If you need someone to care for your pet, there aren't many people you trust to treat your dog like family. Often, it's difficult to trust a dog sitter or anyone with such an enormous responsibility. K9 Resorts Luxury Pet Hotel Albuquerque has the resort-like dog boarding amenities your dog needs to thrive.
We offer all our Albuquerque dog boarding guests the option of:
Traditional dog boarding – This dog boarding option is for the pet that prefers a standard, though, no less luxurious, space to unwind. You can choose between a standard compartment for dogs weighing less than 30lbs. Or double compartments for those pets that weigh up to 100lbs.
Executive rooms – When your pet prefers cage-free dog boarding, our executive rooms are the ideal choice. They give your canine semi-privacy and space they need to roam around. This option also allows our staff to watch your pet's health and safety.
Luxury dog boarding suites – If you have many pets and know that they're more comfortable when they're together, consider a luxury suite. This luxury dog boarding room gives your pets their own beds, outdoor views, and quality meals.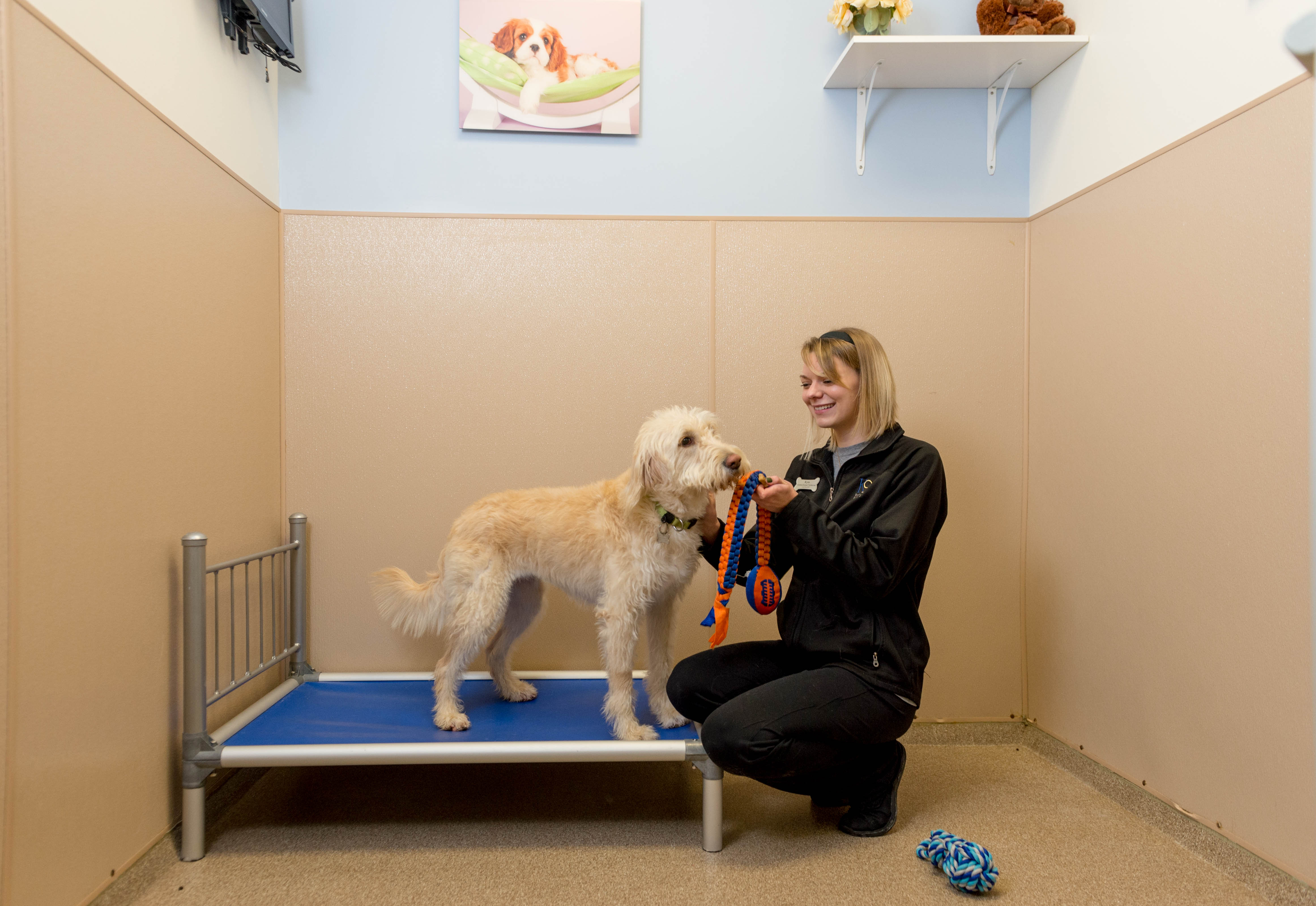 Exceptional Amenities of Our Luxury Dog Boarding
Regardless of the luxury dog boarding option you choose, your pet will have a great time. Your pup will have access to several advantages other companies can't match.
Some of the benefits of our dog boarding services include:
Comfortable and modern dog beds that promote complete relaxation
The ultimate outdoor play area where they can roam and get the interaction they need
High-definition TVs tuned to animal-friendly programming to make your pet feel at home
Bathing salons with premium shampoos where your pet can get pampered
When you leave your furry friend with K9 Resorts Albuquerque for dog daycare or in one of our luxury dog boarding accommodations, you can feel confident that they're getting the love and attention they need to thrive until you get back.
For more information about our premier pet care in Albuquerque, call our certified staff at (505) 596-6872.